The Missoni Spring/Summer 2024 Collection embodies the desire to experience reality by enhancing the moment. To do so, an identity of meaning is created between garment and instant, between Collection and reality. Like a kaleidoscope that shows infinite evolving colors, the new creations come together and propose new stylistic criteria with unprecedented explorations and interactions. A utopia definable as harmony in complexity that suggests a spontaneous, light and changeable method for looking at ourselves and the world around us. "Do you know how to enjoy reality?" is the question from which the Collection was born and as a vision through a kaleidoscope has a personal and constantly evolving answer.
Matter, shape and color interact with each other in an aesthetic consonance, symbol of an eclectic spirit. The fascinating dualism between elements is represented by extreme volumes and tight lines, by transparencies superimposed on iconic motifs and by the contrast between masculine and feminine. Then unexpected fabrics are added such as broderie anglaise which embraces Missoni's characteristic styles, while blazers, trousers and bermuda shorts celebrate sartorial mastery, accompanied by high heels and sunglasses that claim their space. The Collection therefore presents itself as a mosaic that shines in fresh and summery sorbet-colored shades mixed with whites and neutrals.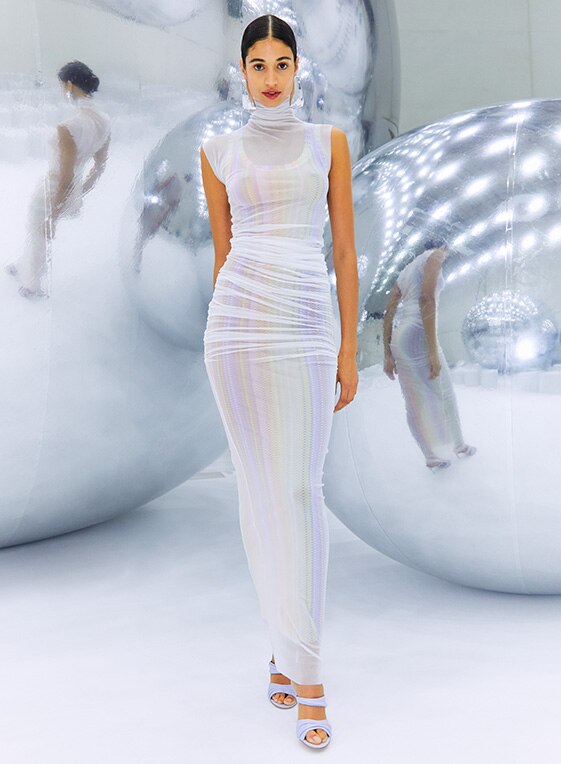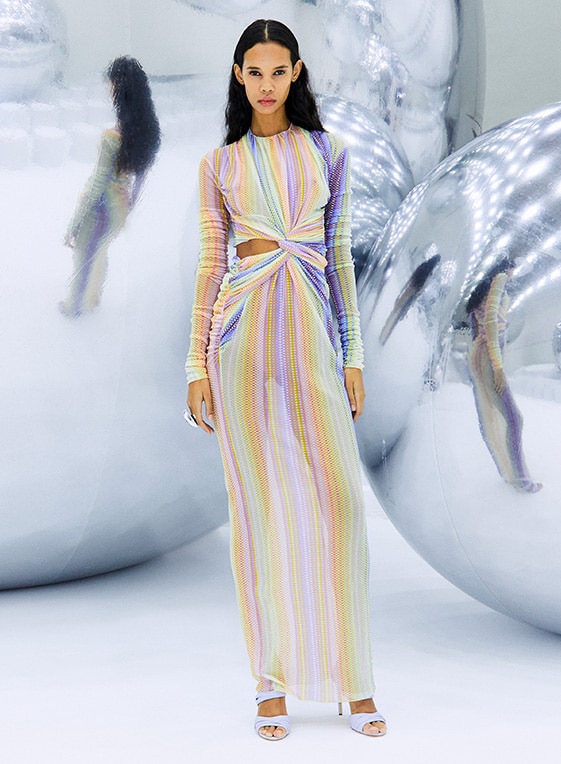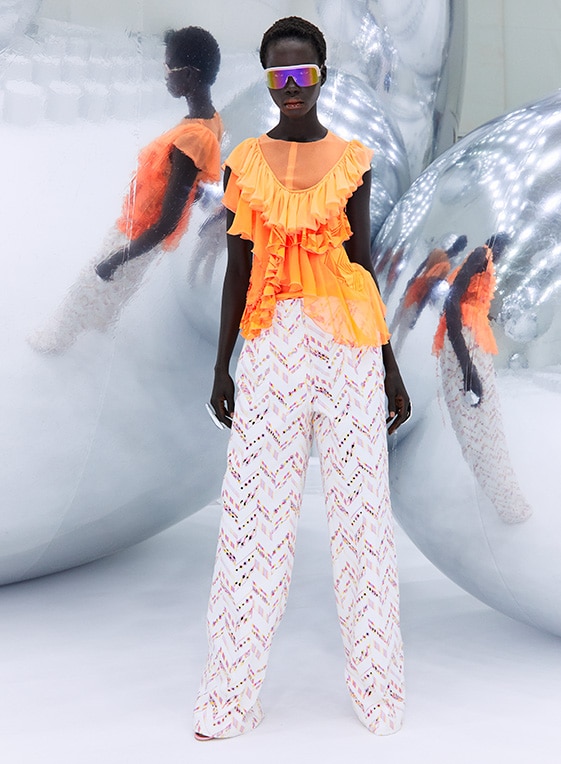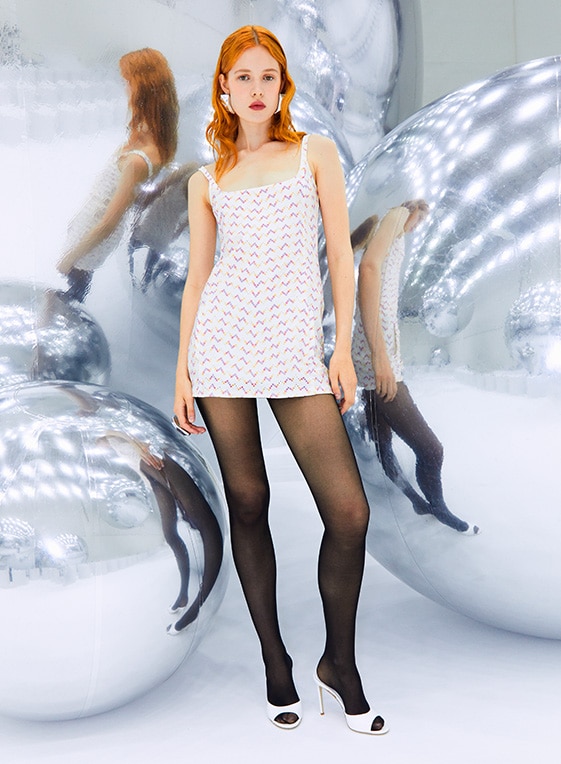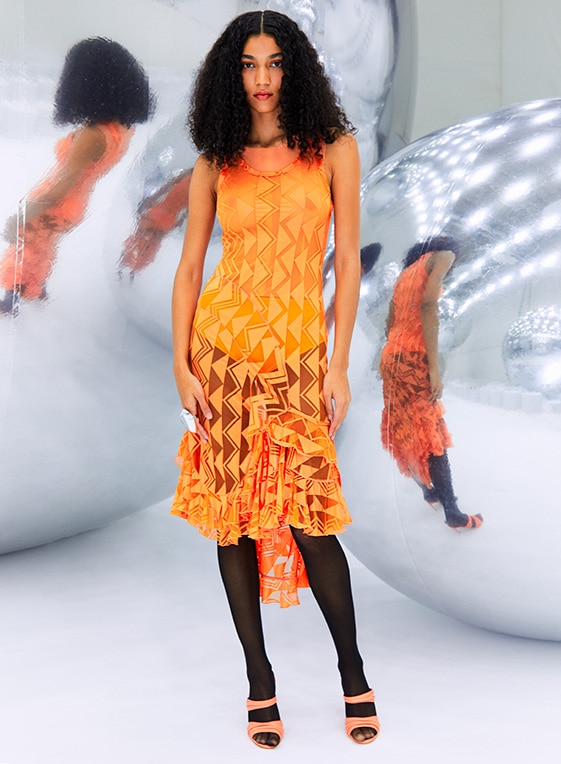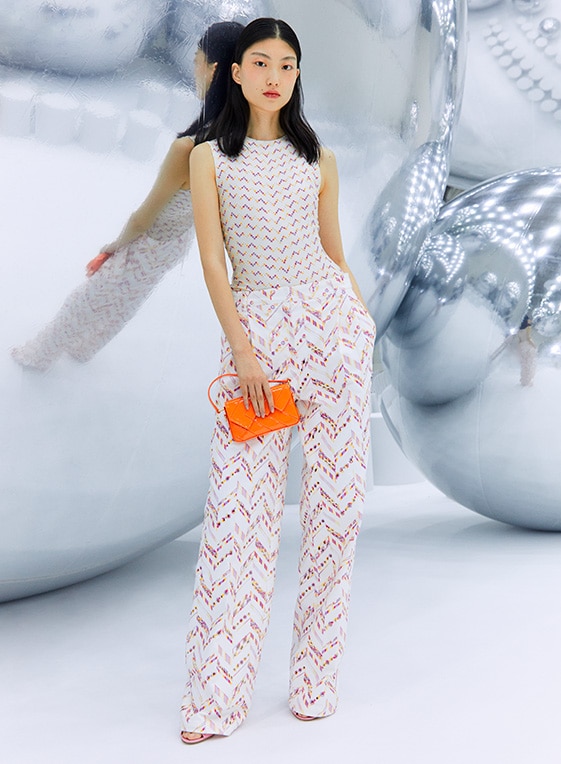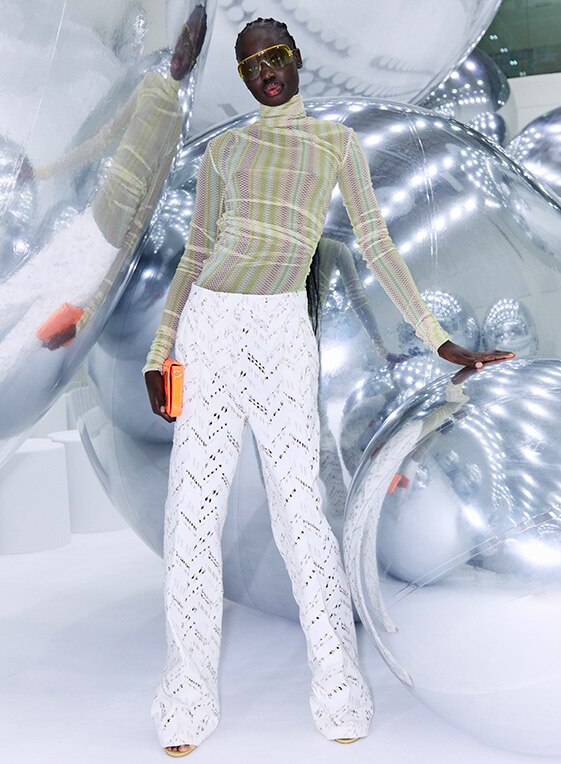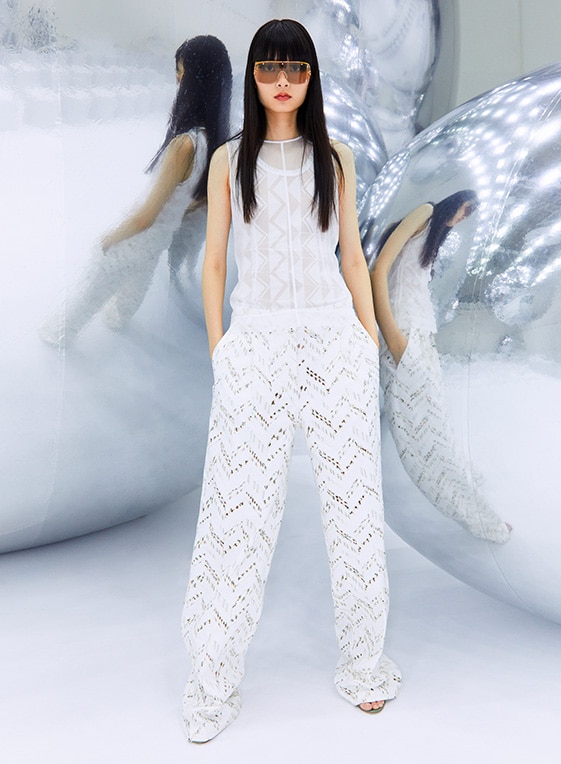 The looks of the Spring/Summer 2024 Collection follow one another in a scenario that enhances and transforms the colors and prints. The maxi silver spheres of the contemporary artist Shawn Kolodny stand out above an optical white path, suspended and laid down mirrored sculptures on whose surface the clothes and the models are reflected showing a vision of reality distorted in proportions and shades, accentuated and faded at the same time. The works of art included in the scenography are an integral part of the message of the Collection and underline the evolution and infinite variables that characterize reality.